Find the chameleon playing dead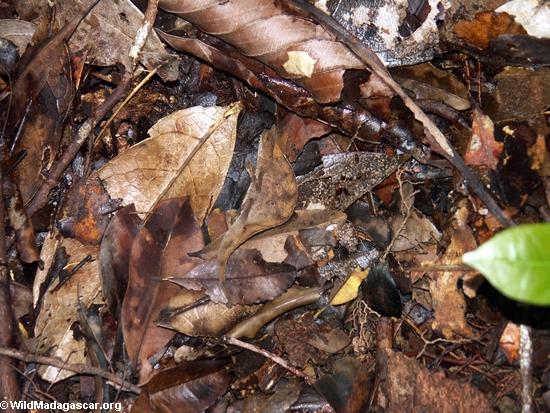 Somewhere in this photo is the horned leaf chameleon (Brookesia superciliaris) playing dead. Native to Madagascar, Brookesia chameleons are among the world's tiniest reptiles. Photo by: Rhett A. Butler.
To learn more about Brookesia chameleons, including just how small they really are, and see more photos: Brookesia chameleons.
If you can't find the chameleon, it is revealed here.