Video: Otters opening "gifts"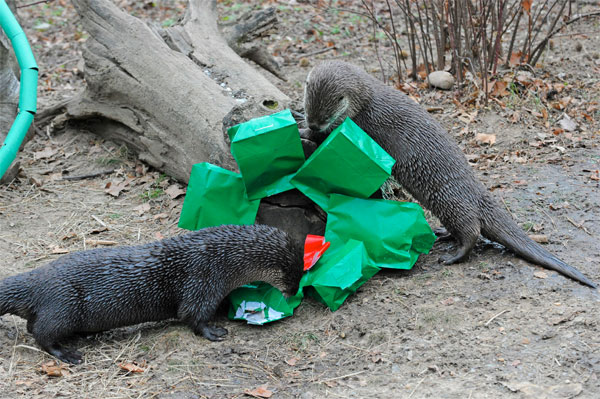 North American river otters Ogie and Dixie rip into their gift to find a special treat inside. Photo Credit: Julie Larsen Maher © Wildlife Conservation Society.
Keepers at the Wildlife Conservation Society's Prospect Park Zoo present food-containing "gifts" to animals as an enrichment exercise to provide mental and physical stimulation.