Activism: titanium mine approved in Cambodia
Note: mongabay.com does not endorse the action below, but believes its readers may be interested in taking action or discussing the issue in comments.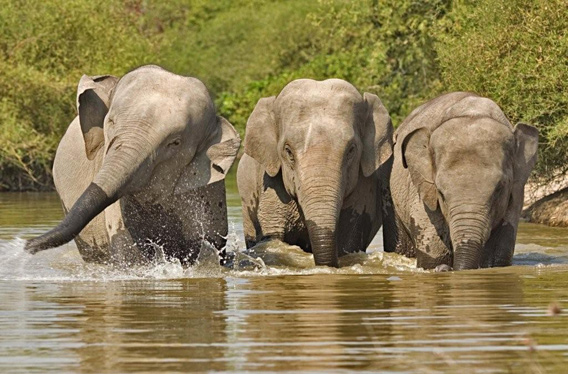 Asian elephants in Cambodia. Photo courtesy of Wildlife Alliance.
Cambodia has approved a controversial titanium mine in the heart of the Cardamom Mountain forests. Home to many endangered species, critics say the open-pit mine will pollute waterways, destroy over 20,000 hectares of forest, threaten biodiversity, and cut through a migration route for the largest population of Asian elephants in Cambodia. Locals are largely opposed to the mine as they have spent years building up infrastructure for eco-tourism.
German NGO Rainforest Rescue has started a petition against the mine: Save Cambodia's Elephant from New Titanium Mine.
To read more about the mine:
Cambodia approves titanium mine in world's 'most threatened forest'

(02/15/2011) The Cambodian government has approved a mine that environmentalists and locals fear will harm wildlife, pollute rivers, and put an end to a burgeoning ecotourism in one of the last pristine areas of what Conservation International (CI) recently dubbed 'the world's most threatened forest'. Prime Minister, Hun Sen, approved the mine concession to the United Khmer Group, granting them 20,400 hectares for strip mining in Cambodia's Cardamom Mountains. The biodiverse, relatively intact forests of the Cardamom Mountains are a part of the Indo-Burma forest hotspot of Southeast Asia, which CI put at the top of their list of the world's most threatened forests. With only 5% of habitat remaining, the forest was found to be more imperiled than the Amazon, the Congo, and even the forests of Indonesia and Malaysia.
Secret titanium mine threatens Cambodia's most untouched forest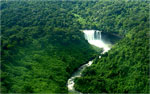 (09/01/2010) Although the mining consortium, United Khmer Group, has been drawing up plans to build a massive titanium mine in a Cambodian protected forest for three years, the development did not become public knowledge until rural villagers came face-to-face with bulldozers and trucks building access roads. Reaction against the secret mine was swift as environmentalists feared for the impacts on wildlife and the rivers, local villagers saw a looming threat to their burgeoning eco-tourism trade, and Cambodian newspapers began to question statements by the mining corporation. While the government has suspended the roadwork to look more closely at the mining plans, Cambodians wait in uncertainty over the fate of one of most isolated and intact ecosystems in Southeast Asia: the Cardamom Mountains.