Picture: baby dinosaur hatching?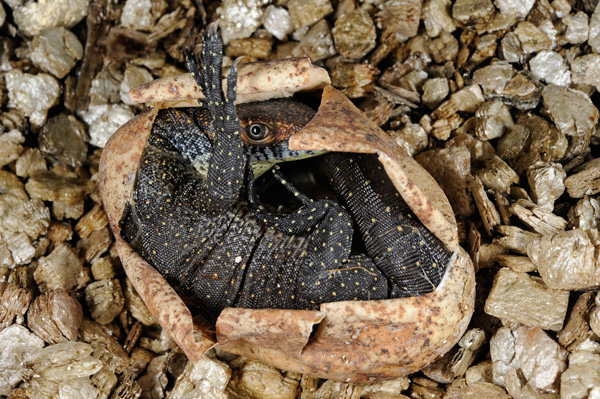 Photo by Julie Larsen Maher © Wildlife Conservation Society
Not a dinosaur, but this photo shows a baby Mertens' water monitor hatching from its egg in the World of Reptiles nursery at the Wildlife Conservation Society's Bronx Zoo.
The hatchling measured more than eight inches from nose to tail once it freed itself from the egg, which is approximately the same size as a chicken egg.
Mertens' water monitors are a protected species native to Australia and are threatened by collection for the pet trade. WCS works around the globe to protect wildlife and wild places and stop the illegal collection of wild animals.