Photos: Meerkats celebrating Easter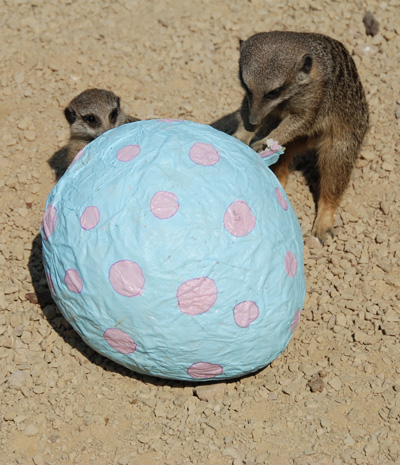 Keepers at ZSL London Zoo use Easter eggs as an enrichment activity for meerkats.
The keepers filled a giant "egg" with mealworms — beetle larvae — and provided colored hard-boiled eggs to the group of eight meerkats.
"Not only does the act of cracking open the eggs give the meerkats good enrichment but the hard-boiled eggs are a tasty and healthy treat," said Caroline Westlake, a keeper at ZSL.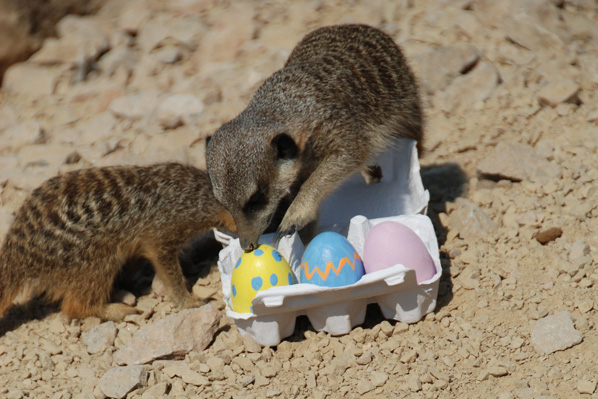 Photos courtesy of ZSL.